Twice a month you can observe the largest tides in Europe. The Mont St Michel becomes again an island isolated in the bay. During almost 2 hours no one can go in or out.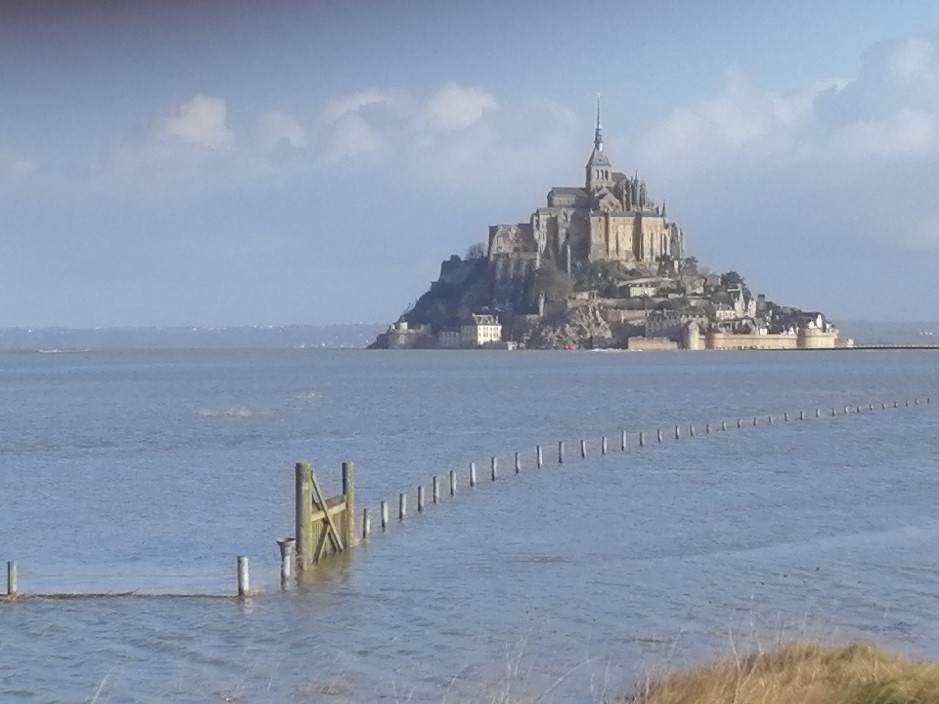 Be in the footsteps of generations of pilgrims who wanted to reach the "holy" bay and the Abbey of St Michel.
On these special dates you will enjoy many different perspectives for a full day.
During your visit you will understand how people could start a building site 1000 years ago on the top of a rocky island, surrounded by water with impressive tides. Your private guide will explain you why the
worship of Saint Michael was started here and how a part of the story was made up and by who. Then you will enjoy a private guided walking tour in the bay (around 3 hours) before the tide comes back in.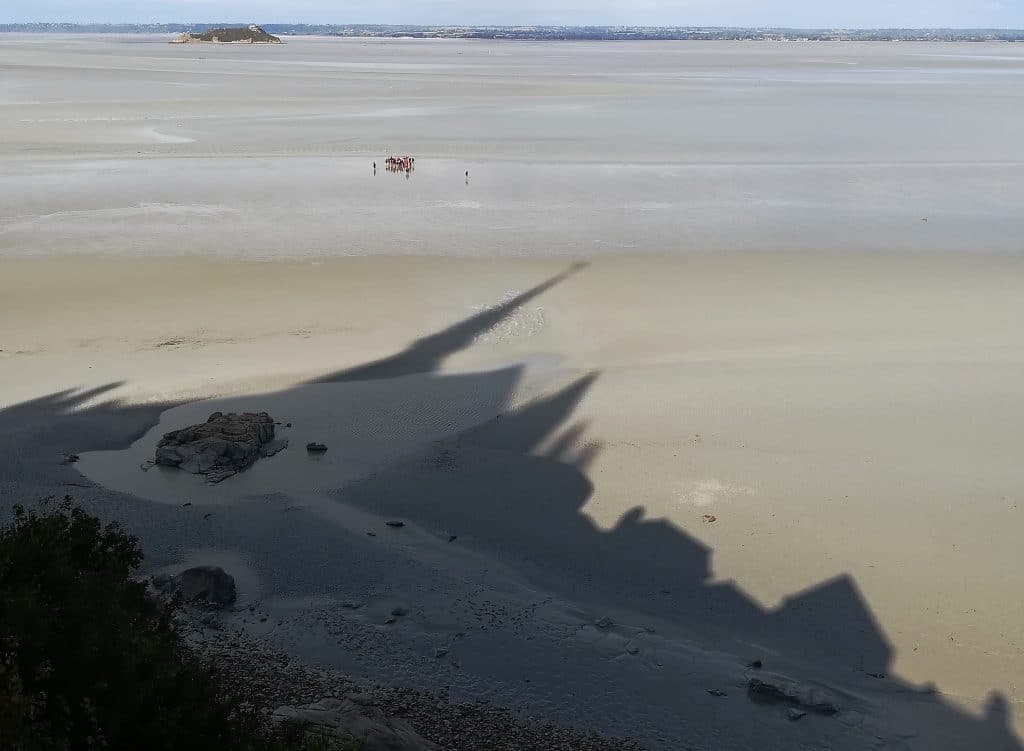 Ask us about this special day we will let you know which dates are the best.
(Entrance fee included, lunch not included. For the bay walking tour you need a small back pack for a towel and a bottle of water. We recommend sun glasses, hat/cap, suntan lotion. This walking tour is bare foot)